WINNERS EQUINE PRODUCTS is proud to announce:
We have completed our compliance with HISA/HIWU Regulations.
All New packaging released from our distribution warehouses from 4/8/23 will comply with HISA/HIWU packaging/labeling guidelines.
We at Winners Equine, from the start, have produced products that are at the forefront of the horse industry and only use the highest quality ingredients.
We thank all of our loyal customers for making us what we are today!
We will always provide exceptional products and excellent customer support. Our #1 goal is to deliver the best for your horses health and well being.
With much appreciation, 
Winner Equine Products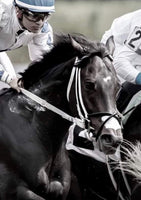 Peace of Mind
Winners Equine Daily Respiratory Treatment is compliant with FEI and USEF regulations and can be used in all racing jurisdictions. 
Our X-Treme Air Protocol has helped 1000s of horses. The longer they are on our products, the better they will feel.
When they feel better they will perform better and their respiratory system will thank you. Guaranteed!!